We are Claire Gallagher and Mark Taunton, and we opened The Curious Mr Fogg online in 2016, followed by our shop in the lovely seaside town of Ilfracombe in 2017. We love travelling and the more we travelled, the more interesting people we met and the more amazing souvenirs we bought. Once the souvenirs became so numerous we had to start shipping them back seperately we knew it was time to find an outlet, not only to stop our house from bursting at the seams, but also to help the artisans who make such wonderful products, many of whom live in some of the poorest parts of the world. Since meeting many of them, we have realised that by helping them at a grass-roots level such as buying directly and paying for materials up-front we can do a tiny bit to help improve their lives, and in turn they have taught us about their vibrant cultures and family life, helping to improve our lives in the process. We refuse to work with anyone who uses child labour, meaning children - especially girls- get to say in education. It is becoming a widely accepted understanding that educating young girls is the best and most long-lasting route out of poverty in many areas of the world.
Covid has bought us many challenges beyond the obvious. We are unable to plan our buying trips this year, meaning that unfortunately we won't have any new Spanish or Portuguese ceramics (Brexit meant we were unable to place autumn orders as we had no idea what tariffs might be charged to import them once they were made). We won't be able to visit Morocco as we drive down through Mainland Europe ourselves and drive everything we buy back. Many European borders are closed to non-residents until the pandemic is under control again. We are still importing from Mexico however, with lots of new products in the pipeline for 2021. We have had to look for new sources for products and so as well as buying from other UK-based Fairtrade importers, we also buy from companies in other parts of the world who are part of The Ethical Trading Initiative. If you would like more information, please do not hesitate to contact us.
We travel to Mexico in February each year to buy stock for the coming year, and our container arrives in early summer. If you would like us to source something in particular on our next trip, please get in touch.
Whether it is a single talavera vase, a one-off woven blanket, or 500 wine glasses for a new restaurant opening, we are sure we will be able to help!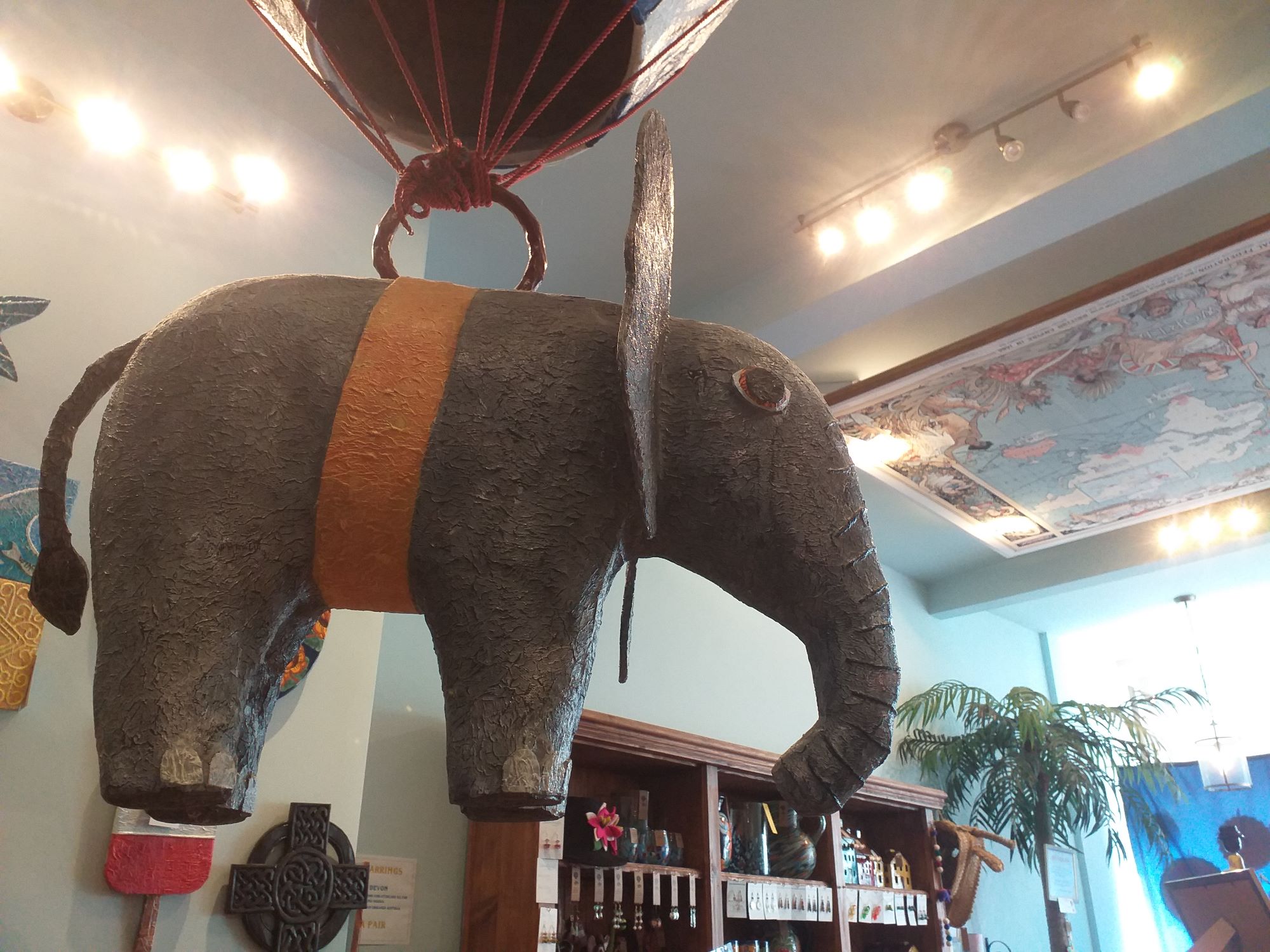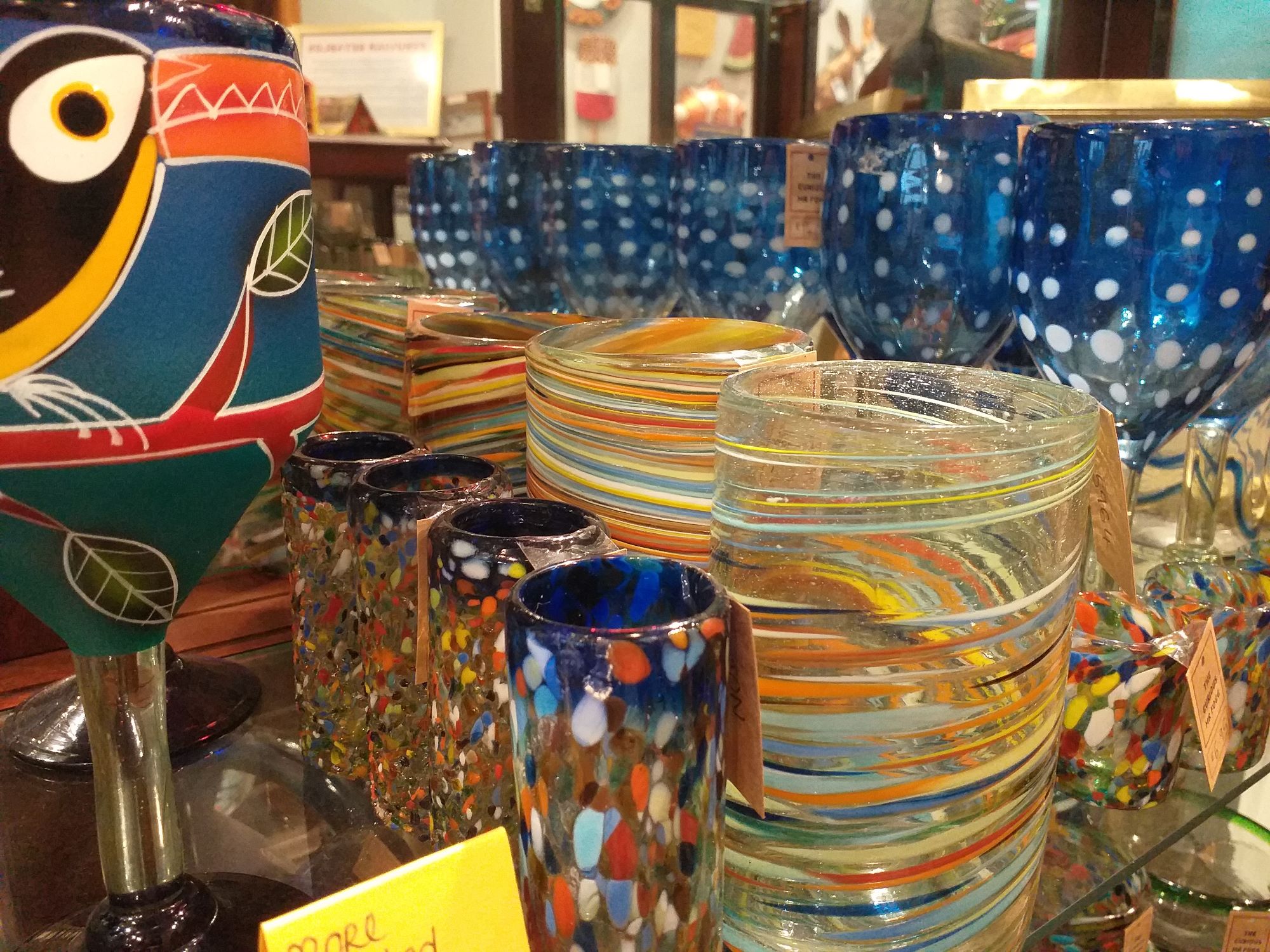 We love to meet our customers face-to-face so if you are in north Devon, be sure to pop in and say hello, you can find us near the harbour
23 Broad Street, Ilfracombe, EX34 9EE
01271 864828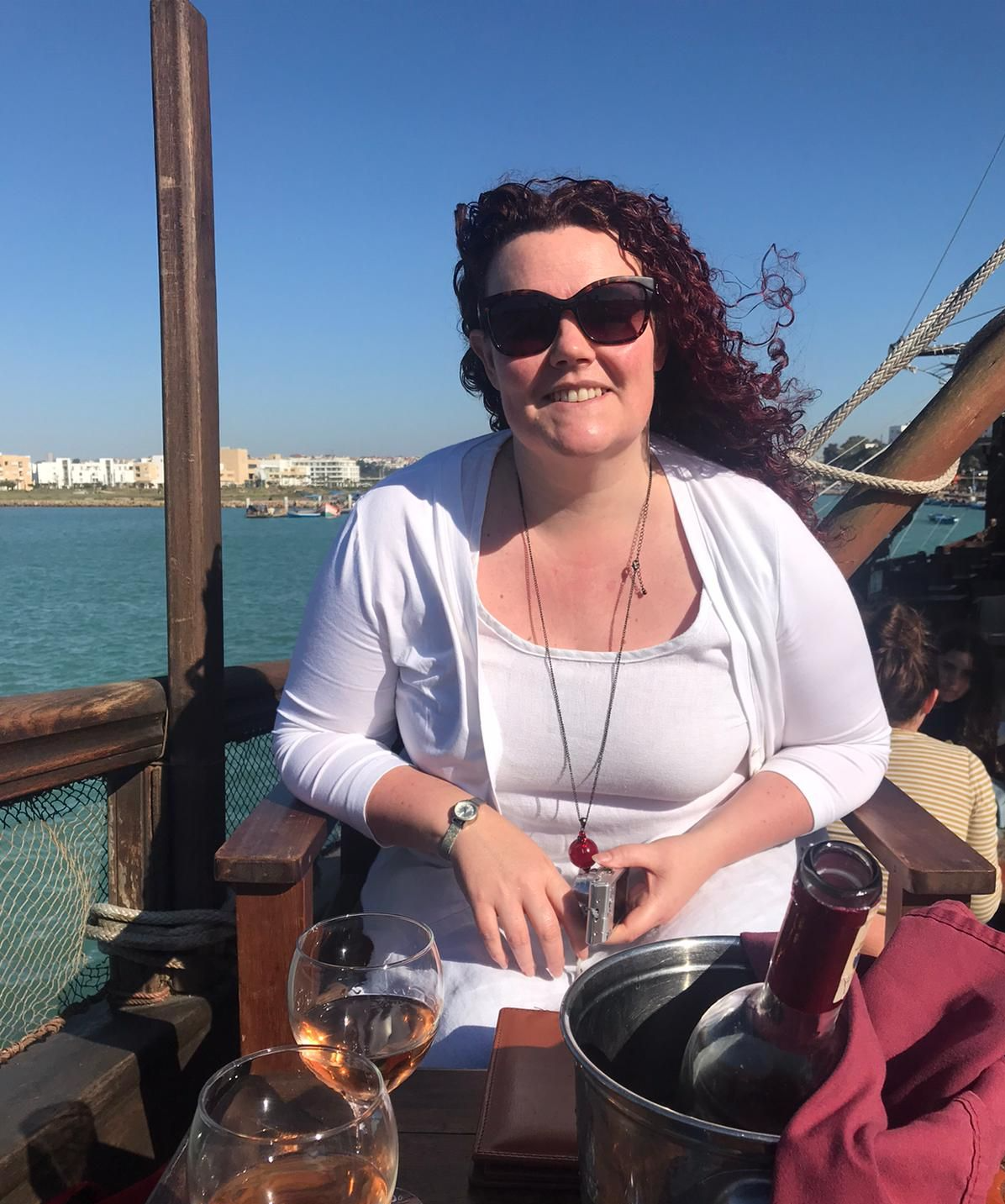 Claire does the buying and runs the shop in Ilfracombe. The Curious Mr Fogg is her second shop and has really expanded her business skills. Whether it is dealing with Colombian anti-money-laundering laws, or import paperwork for hand-painted toilets, no two days are the same! If you send an email, it will be Claire who gets back to you.
Mark deals with warehousing and logistics (as well as being the superstar who queues in the Post Office). He is the designated driver on buying trips, as both Mexican and Moroccan roads are terrifying in Claire's opinion. Although he is not often seen by customers, we wouldn't be able to do it without him.