Embroidered Hangings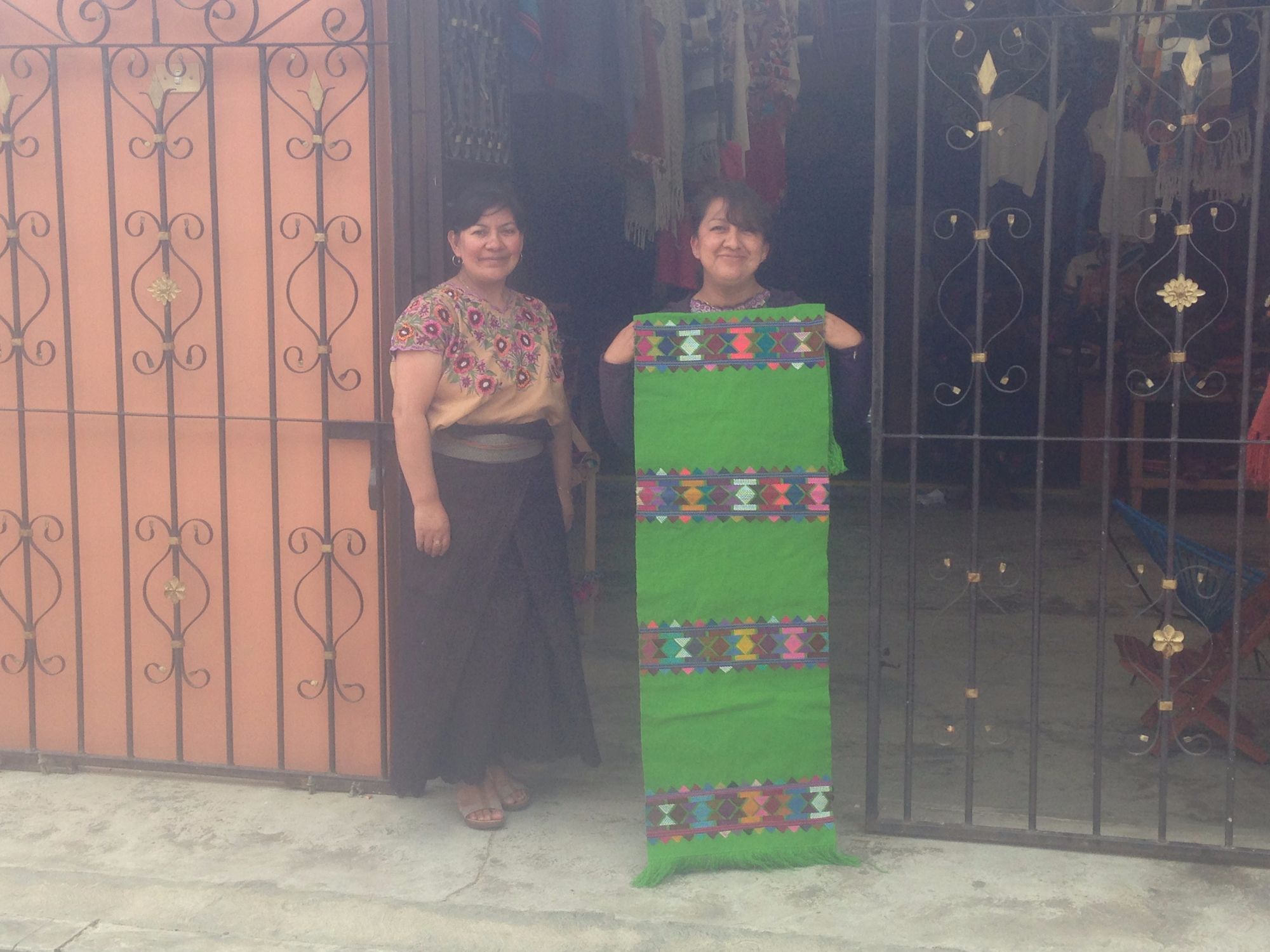 Our embroidered products are made by Juana Hernandez Perez and her sister Catalina in a traditional Mayan village high in the mountains of Southern Mexico. They have gathered together fifteen female members of their family and started making these beautiful items from their home.
The fabric is woven by hand on a backstrap loom from handspun yarn which has been coloured using natural vegetable and plant dyes. Once the fabric is woven, the embroidering can commence. Items such as the large throws/wall hangings can take up to four months to make and all are made by hand by happy people in a safe working environment.
We can guarantee this as we have travelled to Mexico and visited Juana and Catalina at their home where they work!