Beaded Keyrings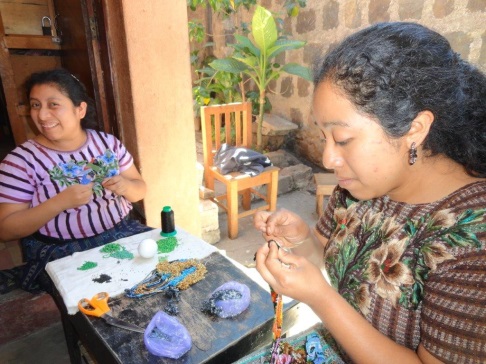 Our beaded items are made by Elena Ramirez and her daughters Ana Mesilla and Rebeca Sosof on the shores of Lake Atitlan in Guatemala.
They have designed a range of beaded keyrings, purses, bags, Christmas decorations and belts and have taught local women to make their designs too. When they get large orders, the whole village can help fulfil them and the other women now have the skills to be able to make items to sell independently at the local market.
Items such as belts can take up to a week to make and all are made by hand by happy people in a safe working environment. We can guarantee this as we have travelled to Guatemala and visited Elena at her home where they work!